Class 1
Hello and Welcome
Welcome to Class One's blog page.  We will keep you updated with the fun and exciting things we get up to everyday via our Twitter feed and blog.  We would really appreciate you commenting on our posts and letting us know what you think. Miss Gervais and Mrs Brisbane
Class 1 news...
We are so excited to start our new class story! We guessed from the items left in our classroom that it would be about a mouse detective – we were right!
Hermelin!
We will be using this story to create our own detective stories.
0 Comments
---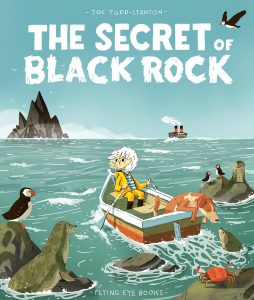 Our new book 'The Secret of Black Rock' has introduced us to plots of new vocabulary and sparked lots of creative ideas before we have even turned the first page!
"Maybe the boat will be distroyed by a shark and they will have to swim back to shore."
"I think they get lost in the sea but a lighthouse brings them back and they can live in the Lighthouse"
Through the week we have been making fantastic use of our new vocabulary
0 Comments
---
This week is Anti Bullying week.  As a school we have decided to take on the Random Acts of Kindness challenge.  Choose one of the acts each day and try it out to make someone else smile. Let us know which one you have tried in the comments below.
2 Comments
---
For Refugee Week our whole school will be joining together to spread the message that our school is a school that welcomes everybody.
To show this, we will be performing a song by Frank Turner called Be More Kind as whole school, singing together to make our message heard.
You can hear the video by clicking on this link.
SaveSave
0 Comments
---
0 Comments
---
0 Comments
---
0 Comments
---
One Comment
---
0 Comments
---
One Comment
---