Class 6
Welcome to our blog.
Welcome to Class Six's blog page. We will keep you updated with the fun and exciting things we get up to everyday via our Twitter feed and blog.  We would really appreciate you commenting on our posts and letting us know what you think. Mr Lancaster, Miss Keogh and Miss Sherman
Class 6 news...
Year 5 and Year 6 have taken part in the 88 Pianists project. This is a national project to break the record for the number of people playing a piano at the same time. The classes worked alongside Liverpool University engineers to come up with a record breaking design. The ideas will be developed in the next session.
2 Comments
---
After reading the book Moses, you may want to find out more about the life and achievements of Harriet Tubman.  The following link will take you to a dramatisation of her life.
https://www.bbc.co.uk/programmes/p015gp0z
0 Comments
---
This week is Anti Bullying week.  As a school we have decided to take on the Random Acts of Kindness challenge.  Choose one of the acts each day and try it out to make someone else smile. Let us know which one you have tried in the comments below.
One Comment
---
Have a look in your cupboards at home.  Can you find a label or packet with a food label on? What can you see? What information has been listed?
If possible bring the clean and empty packaging into school tomorrow.
0 Comments
---
Class 5&6 Have learning all about horses over the past 4weeks. They researched their horses history, measured horse in hands, used, a measuring tape around the  girth to determine horses mass. This will culminate next week in each pupil riding their preferred horse.It's been an exciting few weeks and pupils have become calm and considerate around these beautiful animals. Mr Verdin came along to visit and was very impressed by how much our pupils had learnt about their horses.
4 Comments
---
Use the Padlet to help you in class with activities.  You might also use the resources to have a go at cooking a new snack, treat or meal.  Let us know what you have tried by leaving a comment below.
0 Comments
---
Today we reached Chapter 19 in the book.  We have been absolutely hooked on the text so far and we have been making connections and predictions along the way.
Share some of your thoughts below.  What connections have you made and what evidence supports your ideas.  Make predictions about what you think will happen next.  Make sure you include your reasons.
3 Comments
---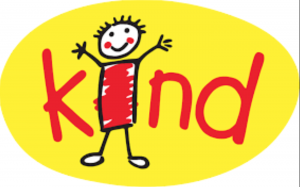 This week we are incredibly lucky as we are spending the week at KIND.  Whilst we are there we will be taking part in a variety of activities.  Click on this link to follow their updates on Twitter as they are posting lots of pictures from our time there on their feed.
Children let us know what you are enjoying this week.
0 Comments
---
Our class text this term is The Nowhere Emporium, we are around seven chapters through so far and we are starting to find out information about the characters and the Emporium.
What are your thoughts on the book so far? Are you enjoying it? Why? Do you have any predictions or questions?
7 Comments
---
If you enjoyed finding out about Theseus and the Minatour today why not check out some other myths and legends by clicking on this link.  Let us know your favourite myth or any facts that you find out.
One Comment
---