Class 6
Welcome to our blog.
Welcome to Class Six's blog page. We will keep you updated with the fun and exciting things we get up to everyday via our Twitter feed and blog.  We would really appreciate you commenting on our posts and letting us know what you think. Mr Lancaster, Miss Keogh and Miss Sherman
Class 6 news...
Today we reached Chapter 19 in the book.  We have been absolutely hooked on the text so far and we have been making connections and predictions along the way.
Share some of your thoughts below.  What connections have you made and what evidence supports your ideas.  Make predictions about what you think will happen next.  Make sure you include your reasons.
3 Comments
---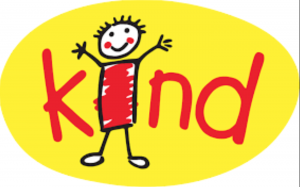 This week we are incredibly lucky as we are spending the week at KIND.  Whilst we are there we will be taking part in a variety of activities.  Click on this link to follow their updates on Twitter as they are posting lots of pictures from our time there on their feed.
Children let us know what you are enjoying this week.
0 Comments
---
Our class text this term is The Nowhere Emporium, we are around seven chapters through so far and we are starting to find out information about the characters and the Emporium.
What are your thoughts on the book so far? Are you enjoying it? Why? Do you have any predictions or questions?
7 Comments
---
If you enjoyed finding out about Theseus and the Minatour today why not check out some other myths and legends by clicking on this link.  Let us know your favourite myth or any facts that you find out.
One Comment
---
This term we start a brand new History topic which is based around the Ancient Greeks. You will find the following links useful to help you with your homework, tasks in class or if you are interested in finding out more.
Children's University Manchester 
6 Comments
---
As part of our Global Scholars Programme, we looked at food waste, both in our school and at home. We have all written a letter that will be available to download below. We have also created a short video that shows all the work we have put into writing letters to the parents of the school.
Global Scholars – Letter to Parents CAP 2018 PDF
0 Comments
---
For Refugee Week our whole school will be joining together to spread the message that our school is a school that welcomes everybody.
To show this, we will be performing a song by Frank Turner called Be More Kind as whole school, singing together to make our message heard.
You can hear the video by clicking on this link.
SaveSave
0 Comments
---
To celebrate the coming World Cup, each child has been randomly assigned a team.
Their homework will be to research the country they have been assigned. To coinside with the World Cup; as long as they have completed their homework, then if their team wins… they get a prize!
You've got to be in it to win it though, so make sure homework is brought in on time.
Good Luck!!
Argentina – Lana
Croatia – Roozan
Nigeria – Mohamedamin
Brazil – Ezra
Colombia – Rzan
Morocco – Joe
Iran – Hala
France – Juri
Peru – Dorian
Denmark – Marc
Belgium – Terrelle
Panama – Amir
Tunisia – Imran
England – Iggy
Poland – Kina
Senegal – Ayad
Saudi Arabia – Junchao
Uruguay – Amelia
Portugal – Assiatou
Spain – Noor
Costa Rica – Gabriel
Germany – Layan
Mexico – Shadia
Sweden – Sultanah
South Korea – Louie
Switzerland – Maisie
Iceland – Mr Lancaster
Egypt – Miss Sherman
Japan – Miss Keogh
Russia – Mr Curry
Australia – Mr Verdin
One Comment
---
Today we had lovely visitors from Braithwaite C of E Primary School, in Cumbria. They are visiting Liverpool on a residential trip and we are glad to accompany them int our school.
Each set of pupils created their own powerpoint, you can see our presentation below
About Liverpool, by Pleasant Street
We have been writing letters to each other, and it was great to put face to the letters! After a long catch-up getting to know each other more, we went for lunch.
After lunch, we enjoyed an exciting game of rounders again Braithwaite.
A wonderful day all round! We look forward to having them for lunch again on Wednesday.
3 Comments
---
Dear Parents/Carers,
We have arranged some trips for the children in Class6 over the next few weeks.
On Monday 18th June we will be spending the day in Widnes at the bowling alley and at laser-quest. On the same day, we will also visit Velocity, which is a huge inflatable play area.
On Thursday 28th June we will spending the day ay Hilbre Island, just off the coast of West Kirby.
On Thursday 5th July we will be climbing up Moel Famau in North Wales.
We have done both of these trips over the last couple of year and the children really enjoy the fun of the outdoor, and usually come back shattered!
Children may wear their own clothes for each trip, but please make sure that the clothing is suitable for the activity. They will need to wear socks for Velocity. Also, for Hilbre Island and Moel Famau please make sure that your child has a sun hat and sun cream if the weather is warm, or a raincoat if it is wet. All children will need a packed lunch with them in a durable carrier bag (no glass bottle or fizzy drinks please), if you are entitled to free school meals then your child will be given a lunch from school.
For all of the trips we are asking you for a contribution of £15.00 each, to cover the cost of entry to Widnes activities and the transport for all 3 trips. Please complete the slip below and return it to school as soon as possible with payment.
If your child has lost the trip letter, please let the school or myself know as soon as possible so that we can get a new letter.
Your sincerely,
Mr Lancaster
0 Comments
---