Reading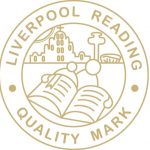 In July 2018 we achieved the Gold Level Reading Quality Mark.
At Pleasant Street Primary School, we believe that developing an interest in reading is key to the future success of our children. We aim to develop enthusiastic and confident readers who can understand a wide range of texts.
Children will be taught to:
Read aloud fluently and with expression
Read for meaning
Develop the skills required for the critical reading of texts
Read a wide range of fiction, poetry and non-fiction materials
Use a range of strategies for reading including:
Phonic (sounding the letters and blending them together. Visual (whole word recognition and analogy with known words)
Contextual (use of picture and background knowledge)
Grammatical (which words make sense)
We use a wide range of schemes for reading including Oxford Reading Tree, Read, Write Inc, Dandelion Readers, Phonics Bug, Comics for Phonics.  Children also have access to a range of texts from the class library.
From Year 1 to Year 6 children take part in Whole Class Reading sessions that are based on a chapter book.  In the sessions children complete activities based on inference and deduction, retrieval and vocabulary.
We have set up a dedicated Twitter account for reading across the school which is used to promote reading and to interact with authors.
Our school dog Sasha likes to relax in the library and listen to children reading stories and poems.
Book Trust Website – Fantastic interactive story books to watch and read at home. 
Reading with your child booklet 3-4 years
Reading with your child booklet 4-6 years
The selection of books below were collated by a teacher on Twitter called @Misterbodd, we thought they would be useful for children or parents looking for books relating to certain topics.  Click on the images to see larger versions.
SaveSave