Reading
At Pleasant Street Primary School, we believe that developing an interest in reading is key to the future success of our children. We aim to develop enthusiastic and confident readers who can understand a wide range of texts. We have a well stocked library that children use regularly, they have an active role in the decisions about the texts that are available. We have a dedicated Twitter account that celebrates reading across the school and allows us to interact with authors and illustrators. Our children also enjoy sessions with our reading dog Saha who makes regular appearances in our school library.
Children will be taught to:
Read aloud fluently and with expression
Read for meaning
Develop the skills required for the critical reading of texts
Read a wide range of fiction, poetry and non-fiction materials
Use a range of strategies for reading including:
Phonic (sounding the letters and blending them together. Visual (whole word recognition and analogy with known words)
Contextual (use of picture and background knowledge)
Grammatical (which words make sense)
---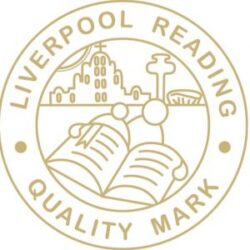 In July 2018, we achieved the Gold Level Reading Quality Mark.
---
From Year 1 to Year 6 children take part in Whole Class Reading sessions that are based on a chapter book. In the sessions children complete activities based on inference and deduction, retrieval and vocabulary.
---
---
Reading Book Bags and Diaries
We expect pupils to have reading book bags in school each day. This gives us the opportunities to read with pupils more often if the timetable allows. Children will read with an adult at least once a week and this will be noted in the reading diary. We ask that parents read with their child or listen to them read daily. This could be the text the children have chosen from school, a book on an online platform such as Oxford Owl, a comic or newspaper or a book the child has at home. We ask that parents comment in the reading diaries about their child's progress at least once a week. If the diary does not contain comments from parents we will assume that a child has not received any support from home with their reading and we will contact parents to offer help and advice. Comments do not have to be lengthy. We have added a picture with examples below.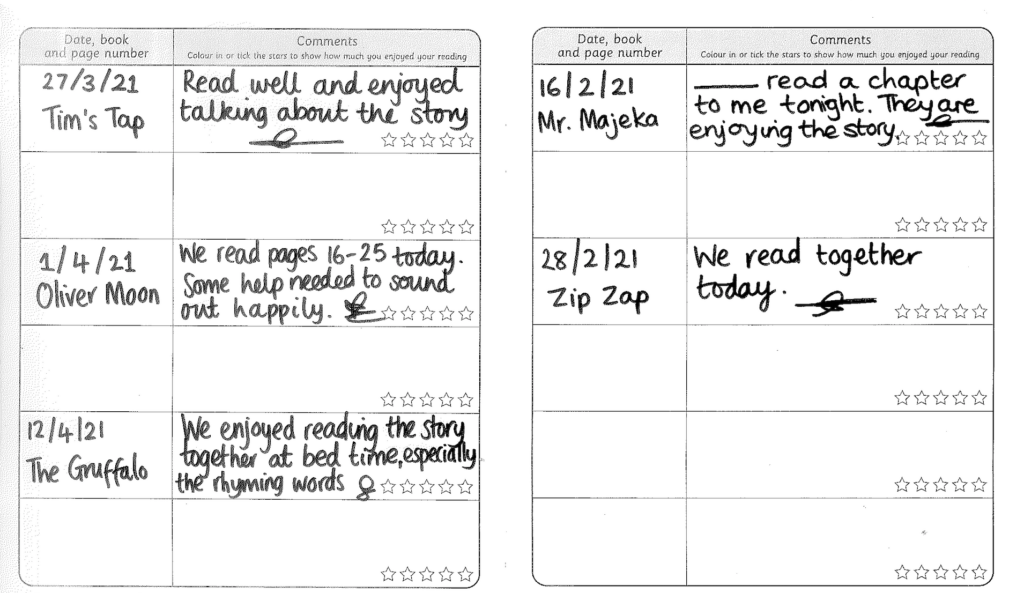 ---
Useful Websites
---
Useful Documents
---
Reading Newsletter
Thank you to everyone who has contributed to our newsletter, we will have another edition coming out in the Spring Term.
---
Storytime Online extracts from booksfortopics.com. Scan the QR code or click on the following link to access all of the stories on their website.

---